A school on an island
In a remarkable district with a wealth of industrial history, the Polaris project, of which the future Vatel Nantes school is a part of, has been under construction since the spring of 2016.
Designed back in the 18th century through the construction of seawalls to facilitate navigation on the Loire River, and quickly a site for the city's factories and shipyards, over the past 20 years the l'Île de Nantes or Nantes Island has been changing. With reengineering of existing neighborhoods and the creation of new districts on former industrial brownfields, a new city center is gradually emerging, open onto the river, where soft transport and large gardens are prioritized.
Among the most famous inhabitants of this large island, Les Machines, heirs of Jules Vernes' "invented worlds" and Leonardo da Vinci's mechanical universe as well as Nantes' industrial history, parade their fabulous giants (elephants, spiders and dragons) throughout the entire world.

A dynamic district for students
There are housing projects, offices, shops, public facilities, parks and walking paths on this thriving island, covering this district where students will feel right at home. The National Architectural School of Higher Education, the School of Fine Arts,, the MediaCampus and the University Hub of Digital Technology will be some of Vatel Nantes' future neighbors.Cultural equipment and creative industrial hubs will also find their place in this environment favoring the plurality of uses, social mixity, and ecological stakes: in two words, the future!

A living campus
Designed to comply with Vatel's educational methods, Vatel Nantes will be the home to 500 students, who will just have to take a few steps to go from their classrooms to their practical application structures. They'll work with real guests on a daily basis at the Vatel Restaurant and the Vatel Cafe, next to the school, progressively learning how to become managers in hospitality.
A student residence of 300 individual studios will complete this complex, making Vatel Nantes a true campus, a place where students both learn and live.
See you when school starts!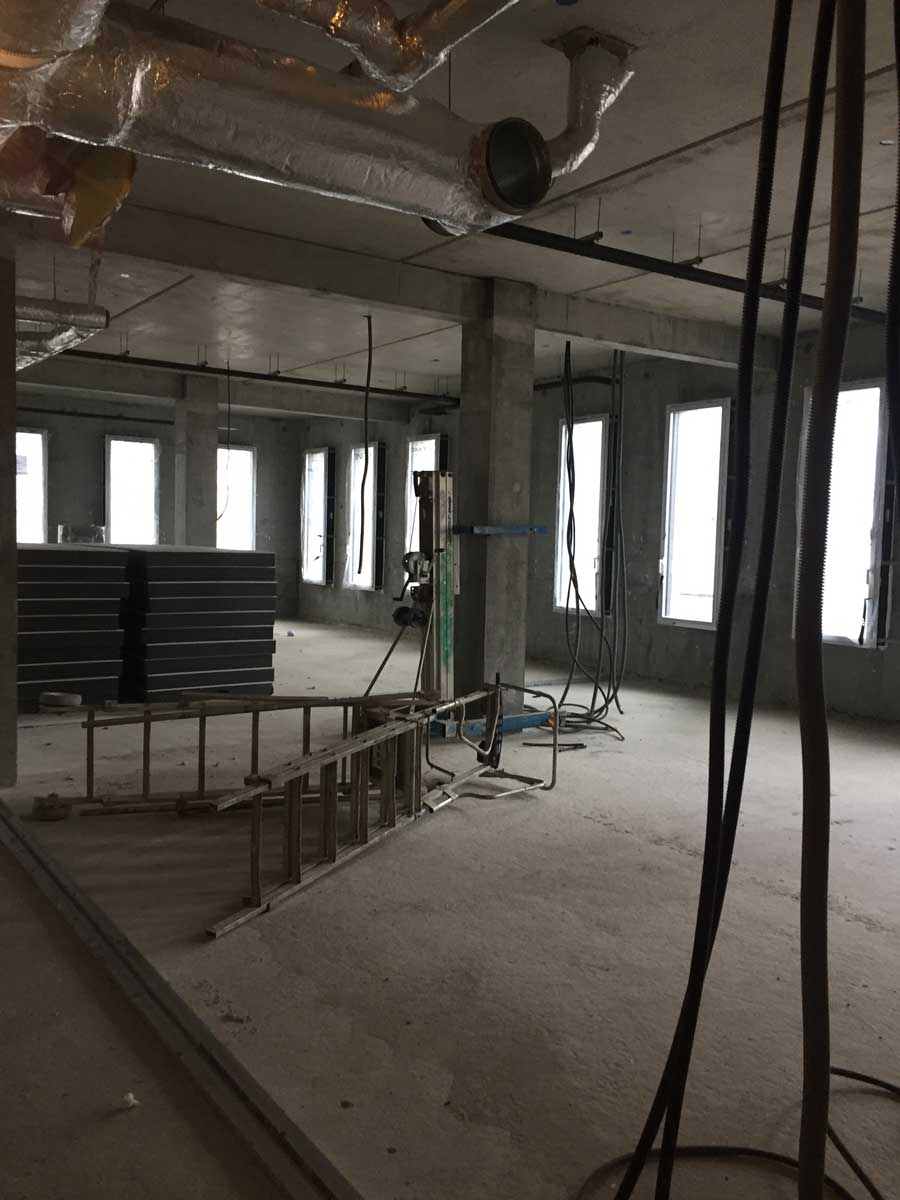 Photos: outside view // future Vatel Nantes classrooms - DR