Henrich Fitger, project manager of Grand Hotel Intercontinental Bordeaux Le Grand Hôtel, discusses the latest trends in the construction sector and the ways to execute them

Conceiving your hotel in the future: the indispensable BIM
Construction data modeling is a tool that goes back to 2009. Through this tool, all data related to construction can be shared with the players involved in a project. It covers the process from conception to demolition.
BIM (Building Information Modeling) is used for the following purposes:
Scan the 3D Model

Simulate the impact of a dynamic shock absorber. This tool is used in the construction of a bridge, a viaduct. It absorbs, for instance, the power of the wind.

Imagine possible crowd movements for optimising building safety.
This tool will continue evolving and adapting to the needs that will arise in 2050.

Construct your building in mid-century: Constructor-robot
The mid-2010s marked a turning point in the advent of robots in the construction sector. In 2015, the robot 'In-situ Fabricator' was seen working independently on a construction site.
In September 2018, a new milestone was reached. Fiberbots swarm managed to build fiberclass structures.
These robots will continue to develop with a two-fold objective: be a substitute for tools and enterprise staff, suggest new tasks for robots.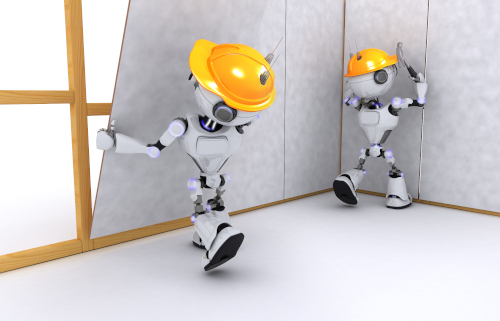 Managing a hotel in 25 years: the smart technology era?
With thousands of sensors installed in the hotel, the owner of a hotel will be able to perform many tasks:
Anticipate any maintenance task to be performed
Optimise its energy consumption. For instance, an elevator will only operate when people are heading to the same floor.
Secure bookings: face recognition softwares will be undoubtedly more widespread. Two Mariott group hotels are already using this system in China, when processing payments .
Ease guests' experience. For instance, when closing the curtains, they will only need simulate the movement with their arm.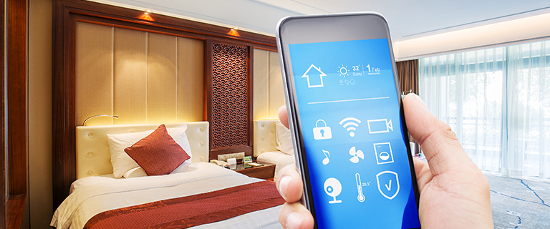 Whether in 2019 or in 2050, hotel professionals have the same goal: customer satisfaction.