The typology of the hotel market must not have any secrets for you
This will give you a precise idea of the hotel you'd like to open. There are:
Independent hotels: they represent 80% of the hotel industry in France.
Hotel chains: This share only represents 20% of the French market, as opposed to what you could imagine. Nonetheless, chains have a room capacity that is three times as large as that of independent hotels.
Do you want to open a branded hotel (Accor, Best Western, Holiday Inn, etc.) or on the contrary, open an independent hotel? Any why not open a hotel-restaurant or a hotel in a foreign country? Same thing about the atmosphere you want your hotel to have. Will the hotel have a label or not?
Now we're done, you've decided on the structure your hotel will have. It's a good beginning, but now we must look at the other aspects you cannot neglect.
The financial dimension: your business plan, a key document to check the profitability of your project
Now it's time to write your hotel's business plan.
A business plan is a detailed document with two goals:
Allowing you to check if your project is financially viable, at least on paper
Being the reference document when seeking funding
A hotel's business plan schematically has two important parts:
One part where you detail your project: employees, the market study, services you will provide, your sales strategy, etc.
One part with figures that will justify your need for funding, and above all, the potential profitability of your project.
Regulatory aspects: a riddle we've solved for you
There are many rules and regulations to comply with when you want to create a hotel; here are a few of them.
In France, you must obtain an authorization to open your hotel from your department's prefecture.
The hotel must respect strict safety standards as it receives public, as a hotel is classified in France as an ERP building (building receiving public).
If the hotel owner would like to have a star classification (this is not mandatory), he or she must contact Atout France and request a control visit from a COFRAC accredited organization.
And last but not least, if the hotel will be selling beverages, and especially alcoholic beverages, it must obtain a license for this.
No special degrees are needed to open a hotel, though most hotel owners have had specific training to ensure the sustainability of their projects.
The legal structure: a key stage in your hotel projects
According to the legal structure you would like your hotel to have (SARL, SA, SAS, etc.), there will be other additional constraints.
This means that deciding on your hotel's legal structure is a crucial step, as this decision, among others of course, will impact the governance of your company, your responsibility towards its debts in the case of bankruptcy, your social regime as its manager, and the way it will be taxed.
Deciding to open your hotel abroad or in some protected zones (Zone for the Protection of Architectural, Urban, and Landscape Heritage or ZPPAUP) is also a source of supplementary and specific regulatory constraints. Make sure that you take this into account right from the very beginning of your project.
Human and material dimensions: don't neglect these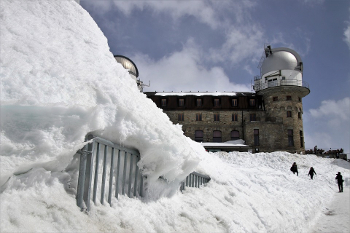 After you've chosen your hotel's concept, you've decided where it will be located, and its legal structure, it's now time to think about the human and material resources you'll need to open your hotel.
Before this, you'll have to manage the decoration of your facilities, and do this work before opening your hotel.
You generally must plan on large investments at the beginning:
The rooms: furniture, bedding, decorations, bathrooms, linen, room access-control
The front desk: the desk itself, computer terminal equipment, payment terminals
Shared facilities: bathrooms, armchairs, decoration, safety equipment, etc.
Depending on the hotel's standing and services: bar equipment, the kitchens, the restaurant, pool, spa, etc.
Equipment for the changing rooms for employees, administrative offices, purchasing material for maintenance and cleaning, etc.
Material for advertising: an internet site, an illuminated sign, other signs, etc.
Maintenance and renovation expenses can also be quite high: linen to be purchased, carpets to be changed, painting to be redone, etc.
The friendliness and professional conduct of the hotel's employees is another key aspect that you can never neglect, as it strongly impacts the success of your hotel. Human resource needs will depend on the size of your hotel and services it will be providing.
Minimizing the importance of the human factor in a hotel project would be a serious mistake, even more so if your project is not backed by a hotel chain. Major hotel chains have strict standards and enjoy a reputation that will ensure the success of a project. In the opposite case, training your teams, motivating them, their experience and the quality of your management will be the keys to services that your guests will expect, as well as what you yourself are also expecting.
In a nutshell, knowing who to hire and how to motivate your personnel are aspects that are as important as those that will follow.
The marketing dimension: your market study, an indispensable tool to confirm your hospitality industry project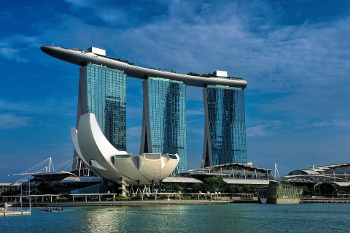 To open a hotel, you must carry out a market study, to check if your project is a commercially viable one and define the optimal sales strategy that you will put in place down the road.
A hotel's market study must include extensive research on the current trends in the industry, a detailed analysis of the economic competition, as well as a study of the potential client base.
You must be informed about the economic environment in the market in the country where you want to open your hotel.
For information, France remains the world's top tourist destination. In 2016, the hospitality industry suffered because of the terrorist attacks. The two regions which attract the largest number of tourists, Ile-de-France and the French Riviera, where particularly impacted.
This is also a sector which is in the midst of change with a large "uberization" level:
Alternative methods of accommodations, and in particular platforms which target individual housing such as Airbnb or Homelidays are become more popular and creating heavy competition for hotels;
Reservation centers such as Booking.com or Expedia have also undergone an exponential development: this allows hospitality professionals to improve their room turnover but forces them to pay heavy additional commissions.
Essential communication and commercial dimensions to ensure the success of your hotel
To make your hotel profitable, you'll need a good and efficient marketing plan to make yourself known, and then to ensure customer loyalty.
As more and more reservations are now done online, controlling your digital reputation has become completely indispensable: having a high-performing internet site is now necessary and knowing what is being said about you online has also become vital.
Don't neglect social networks and sites with online comments (especially TripAdvisor, as well as comparative sites (Trivago, Kayak, etc.) and reservation platforms (Booking, hotel.com, etc.).
You can also promote your hotel in more traditional ways, by signing partnerships with decision-makers in the tourism industry: travel agencies, tourist bureaus, guides such as Lonely Planet or the Guide du Routard.
In conclusion, now it's up to you!
I'm sure you've understood that being prepared is the most important aspect. Creation of a hotel must be methodical and include all the dimensions mentioned above to allow you to have a project that is completely viable. But don't forget, that above all, creating your hotel must be a pleasure. Don't forget this creative aspect. Your project must be unique. It highlights the values you have, and you are the one and only person who can give it the trend you're looking for.
With the expertise of Professor V. Lacrampe-Camus, twenty -four years of experience in the hospitality industry (Accor)
Capucine Daubech