Tell us about the time you spent at Vatel.
After I finished my Bachelor at Vatel Nimes, I did my MBA at Vatel Paris because of its luxury hotels: as the world's third tourist destination, Paris is a great place to go to school.
Vatel stands out from other schools with its curriculum that links theory to practical experience, and because it gives its students and its alumni an international professional and academic network: two great strengths for anyone who wants to work in the hospitality industry.

What are your best memories of your school days?
Without the shadow of a doubt: the weeks of practical experience in the application hotel when I was at Vatel Nimes.
I've also got fond memories of the internship where I was an assistant restaurant manager at the Atlantis, the Palm in Dubai, a hugh five-star hotel with over 1,500 rooms and 20 bars and restaurants.

Other memories of our internships?
I had the opportunity of working in a palace, the Cheval Blanc (Courchevel) right from my very first internship: I was a busboy in the Le White restaurant, then at the reception desk. This allowed me to understand that being precise and exacting and being proactive were two key elements in our line of work. Then I worked at the Wyndham Istanbul Old City: I was an assistant manager in Guest Relations, and I was in charge of the Arabic speaking client base (80%, at that time). I did my last internship at the InterContinental Paris le Grand. As the assistant manager of this five-star hotel, I worked on several interesting files, such as the one to obtain the Clef Verte Label.

What was the highlight of your Vatel years?
The Vatel Nimes Graduation Ball, when we finished our Bachelor's. The school organized an evening at the Mas Merlet, a splendid venue on the outskirts of Nimes.

You're currently taking over your family's hotel in Turkey: what challenges do you have?
The Anatolian Houses Hotel is a boutique-hotel that opened in 2006. It's located in Goreme, in Cappadocia, where there are still very old troglodyte villages. It has 34 rooms directly carved out of the rocks, in types of columns, that we call fairy chimneys.It's very romantic so our clients are mainly couples.
Because of the geopolitical context, Turkey suffers from a lack of foreign tourists. In the past few months, we've started targeting domestic tourists, even though we had to lower our prices: though this is working out for the hotel, we're still hoping to come back to an international client base.
I play a mainly operational role: my goal is improving the service and preparing the hotel for the upcoming season. My long-term aim is to stabilize the Anatolian Houses' situation, but also to open another hotel: a youth hostel, which is currently being built.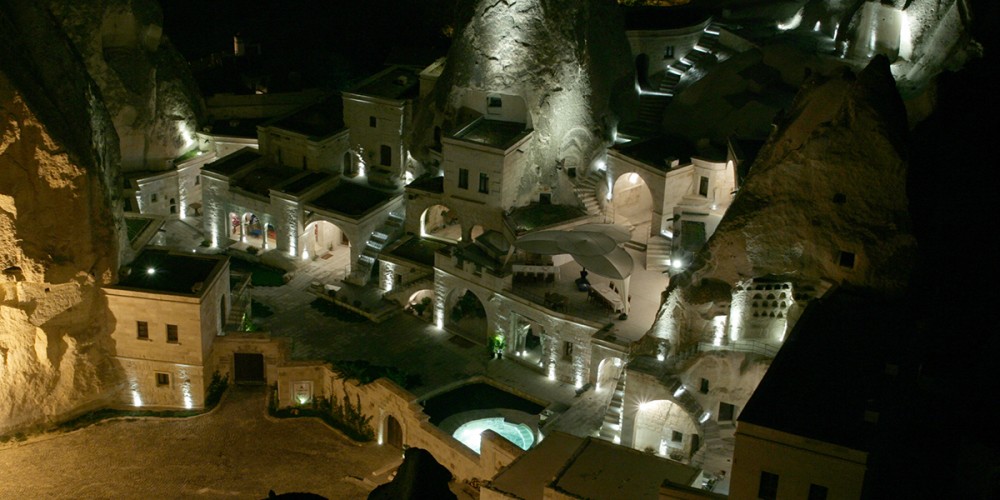 Anatolian Houses