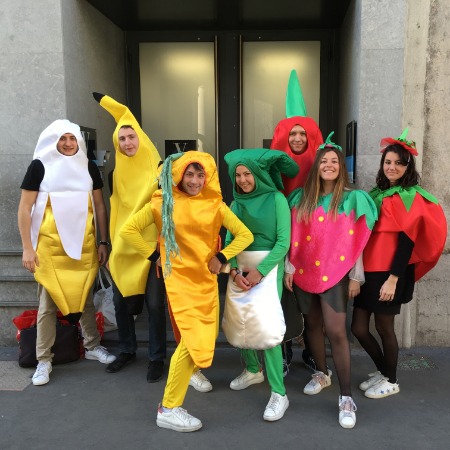 Costumes and parades
Who are all these crazy and wacky characters? And what happened to all our students and their uniforms? Oh, that's right - it's Mardi Gras! A few pictures
Return
Dressing up for Mardi Gras each year is a long tradition al Vatel Lyon, where students disguise themselves according to a theme their class has chosen.
After morning classes are over, they all get together for a parade in the neighborhood, from the school to the Vatel Cafe, then the Vatel Restaurant and the Vatel Gourmet catering and delicatessen shop.
In the evening, the best-disguised class is elected and receives prizes from other students.