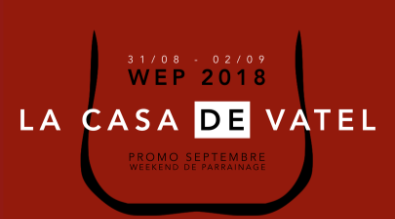 Back in September, 85 new 1st year students started school at Vatel Nimes. To give them a warm welcome, older 2nd year students and Student Services members organized a Sponsorship Weekend based on the theme of the Netflix series Casa de Papel.


November: a second wave of 1st year students and as usual, a new sponsorship weekend, this time based on the theme of the legendary Ferias in Nimes.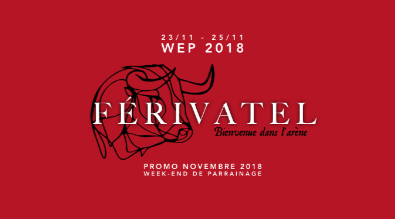 Tours, games, a party, brunch: a fun-filled weekend!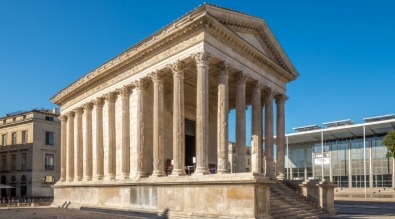 Friday: orienteering wearing Vatel uniforms, to see the many curiosities in the city of Nimes, also called French Rome. Everyone ended the day at the Victor Hugo Bar, a "must" for all Feria amateurs.
Saturday: a discovery of traditional Gard activities at the Manade de Leron: horseback races, a traditional ferrade, where young bulls are branded, the encierro, where bulls are released in the streets, etc. Without ever injuring any animals, the bravest students went into the arena to challenge the charges of young bulls and show their classmates their best pirouettes.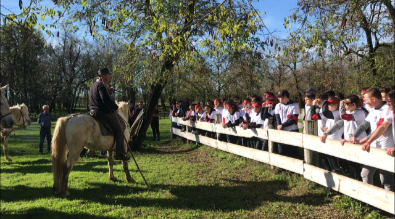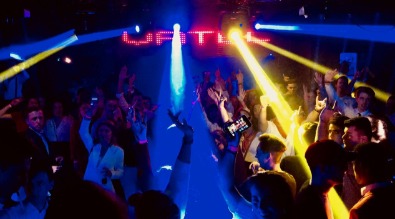 Toujours à la manade, la journée s'est terminée autour d'un verre de sangria et d'une paella préparée sous les yeux des étudiants. Rendez-vous ensuite en boîte de nuit et retour en toute sécurité assuré par tous les étudiants volontaires pour jouer le rôle de "SAM".
Dimanche : brunch au café-brasserie le Napoléon, réputé pour sa décoration originale et ses murs recouverts de fresques et de miroirs.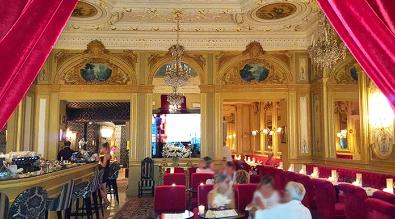 A l'aide d'une simple photo, chaque étudiant de 1re année avait pour mission de retrouver pendant le weekend son parrain ou sa marraine de 2e année.


Des événements étudiants toute l'année à Vatel Nîmes !
After having spent five years at Student Services as the President, Alexandre Combalat, a fifth-year student, is stepping aside for a new fourth-year duo: Laetitia Fite-Gonnet and Matthieu Cascone.
The Vatel Nimes Student Services, composed of 15 students, is already preparing the upcoming events: a Christmas party, a skiing week-end, a gala, inter-associations events from Nimes, a carnival, karting, charitable actions, etc.