The coastal nature of Bordeaux
Newly-arrived Bordeaux residents appreciate the coastal nature of the city. The best thing about the proximity with the Atlantic is spending nice weekends with family or friends. Sasha particularly likes this type of trips : 'We can spend nice moments on the beach or have picnics under the sun while playing Mölkky or cards.
We relax and unwind while enjoying the calmness of the ocean. Then we usually buy an oyster platter, a sausage, a few bottles of wine and have a nice snack while admiring the sunset', explains the Vatel Bordeaux student.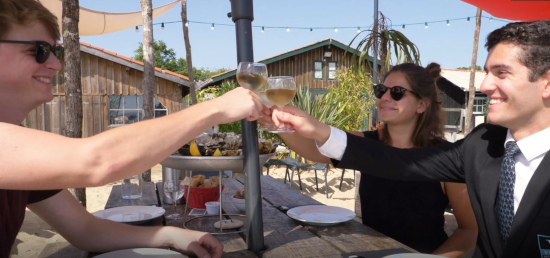 When fiendlness resonate with Cap-Ferret.
Bordeaux also has neighboring coastal destinations, as inspiring as the city itself: Lacanau, Arcachon, Pyla Dune, Cap Ferret...